Fiber Arts Classes - Weaving, Spinning and Felting Equipment and Materials
Visit Eugene Textile Center's retail shop for equipment and materials for the fiber arts, as well as studios for weaving and surface design. We offer classes and studio support for anyone with an interest in handweaving, surface design on cloth, and other non-woven fiber techniques.
Shop our online store for books, looms, spinning wheels, fibers, yarns, dyes, paints, used equipment, and even educational toys for the next generation of artists. We will gladly match competitors' prices, and we ship free for all orders over $100 (in the continental US)!
Follow us on Instagram, Pinterest and Facebook for weaving tips, spinning ideas, professional dyer insights, class info and more!
Website Update
We have recently updated our website! We hope you will find the new features easier to manuver the website. We are continuing to work on correcting any glitches or missing items since the upgrade, if you see anything missing or not working correctly, please don't hesitate to let us know. You can always call us to place an order for something that may not be on the website.
Upcoming Workshops
Featured Workshops

Beginning Spinning
with Janis Thompson
Saturday, June 10th
Saturday, August 12th
Saturday, October 7th
Saturday, December 2nd
CLASS TIME: 10am - 3pm
Details >
---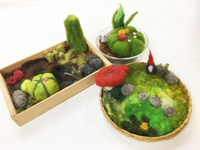 ---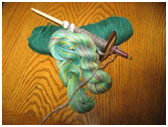 ---
---
Workshop Offerings
See all workshops >
---