Krokbragd with Tom Knisely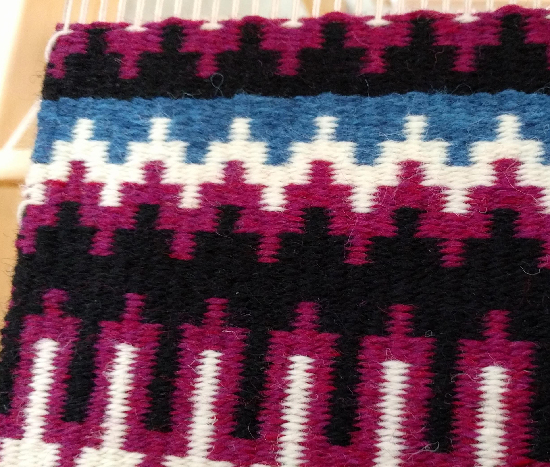 Krokbragd with Tom Knisely
Price:
$295.00
Shipping: Free
SKU: Workshop
Description:
This class is currently FULL.
Call us to be added to the waitlist (541) 688-1565
Krokbragd is a Scandinavian word that translate to mean "Crooked Path". Krokbragd falls into a category of rug techniques that are weftface twills. Unlike Boundweave, which is usually a four shaft twill, Krokbragd is woven on just three shafts. Because of the unbalanced nature of this three shaft (2/1) twill, the structure has only one good side. The surface weaves with a tightly woven and crisp appearance while the back produces long floats that add a natural cushion to your rug or wall hanging. There are numerous way to treadle and weave Krokbragd to create different patterns.
During this workshop you will explore the different ways that Krokbragd can be woven. After weaving several bands of patterns following the suggested treadling's in your handout, you will be encouraged to design your own treadling and patterns using different yarns and colors. There will be time set aside to discuss and show different finishing techniques that will compliment your Krokbragd sampler.
Date & Time:
Friday - Sunday, November 1st - 3rd
CLASS TIME: 10am - 4pm
Class held at Glimakra USA
Instructor:
Tom Knisely
Price:
$295 + $10 Materials
Reviews