Mixing & Shading Colors with Natural Dyes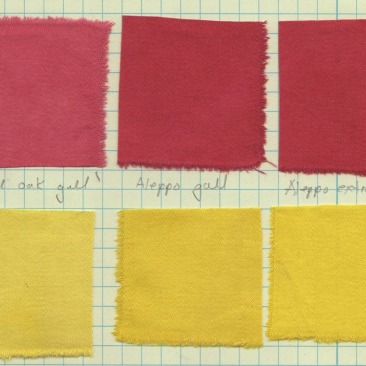 Mixing & Shading Colors with Natural Dyes
Price:
$325.00
Shipping: Free
Description:
This Class is Full: Call to be added to the waitlist!
This dye class will focus on techniques of mixing and layering dyes in order to create a full palette of color on wool. We will use a natural indigo vat, mordant dyes, and natural acid dyes that can be used without a mordant.Class samples will be completed on wool fabrics and students will build a reference notebook of colors. Participants are invited to bring small amounts of their own wool for experimenting, as time allows.
Date & Time:
Friday - Sunday, September 18th - 20th
CLASS TIME: 10 am - 4 pm
THIS CLASS IS FULL!
Instructor:
Catharine Ellis
Price:
$325 + $25 Materials
Reviews