Pine Needle Basket 2-Day Workshop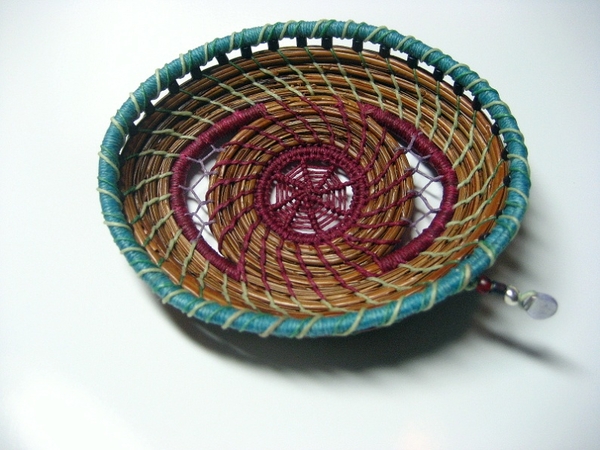 Pine Needle Basket 2-Day Workshop
Price:
$170.00
Shipping: Free
Description:
Completed basket will be approximately 3"x 3" x2" deep.
Day 1 Begin your basket on a 2" wood slice center with a wheat stitch. Wrap a coiled row and begin up the sides of the basket.
Day 2 Learn how to shape your basket using the swirl pattern, and how to add beads between your rows. Taper your needles with an "Open V" stitch to complete the project. Finish the basket off with a coating of bees wax.
Minimum of 2 students, maximum of 6
Date & Time:
Saturday & Sunday, October 14th & 15th
CLASS TIME: 10am - 5pm
Instructor:
Sheri Holgate Smith
Price:
$170 + $20 Material Fee
Reviews