​Zanshi and Sakiori with Tom Knisely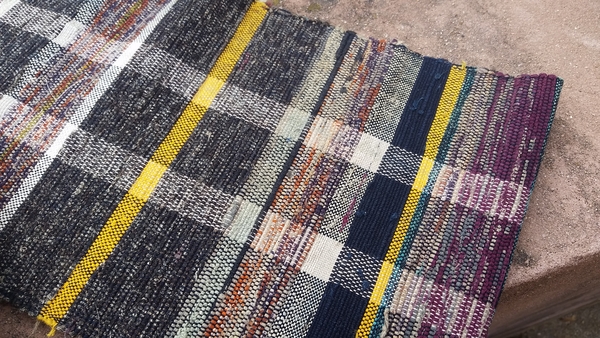 ​Zanshi and Sakiori with Tom Knisely
Price:
$295.00
Shipping: Free
SKU: Workshop
Description:
This class is currently FULL.
Call us to be added to the waitlist (541) 688-1565
Sakiori and Zanshi fabrics have their roots in recycling Japanese fabrics. Sakiori uses very narrow strips of fabric much like a rag rug, but with a drape that makes it suitable for clothing. Zanshi cloth is woven with remnant threads from previously woven fabrics that are tied together to make a continuous length of thread in order to weave new fabrics. In this workshop, students will learn the fundamentals of both Sakiori and Zanshi weaving.
For your weft, bring your thrums and little bits of thread and yarns, or go to your local thrift shop to find silk, rayon, or fine cotton fabrics for Sakiori weft.
Date & Time:
Tuesday - Thursday, October 29th - 31st
CLASS TIME: 10am - 4pm
THIS CLASS IS FULL!
Class held at Glimakra USA
Instructor:
Tom Knisely
Price:
$295 + $10 Materials
Reviews