Soy Wax/MX Dye Pastes and Crayons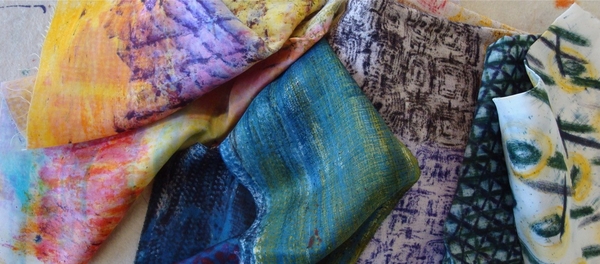 Soy Wax/MX Dye Pastes and Crayons
Price:
$295.00
Shipping: Free
Description:
Soy wax combined with Procion MX dye provides a unique tool for adding color to fabric. Dye can be made into crayons or stencil paste. The fiber reactive dye doesn't change the hand of the cloth, and colors are bright and fast. Soy wax is biodegradable, so it washes out when the dye washes out, which makes the process a breeze.
Spend three days exploring the potential for crayons and pastes in the perfect environment - alongside other artists! We'll compare notes, talk about best practice with dyes and wax - and have fun with a technique that is both spontaneous and capable of controlled results.
Supply List provided at time of enrollment.
Date & Time:
July 31st - August 2nd
CLASS TIME: 10am - 4pm
Instructor:
Jane Dunnewold
Price:
$295 + $30 Materials
Reviews