Twills in Rugs With Jason Collingwood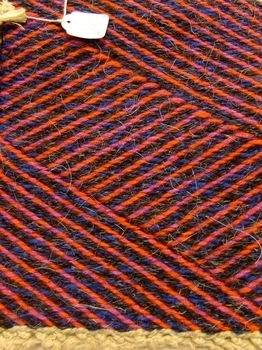 Twills in Rugs With Jason Collingwood
Price:
$325.00
Shipping: Free
Description:
The course will include straight twill, broken twill and twill on opposites.
Within the above three structures many two and three colour sequences will be explored, each giving their own unique design.
Crossed wefts (parallel and contrary motion) and clasped wefts will be applied to 2 /2 twill, further increasing the design possibilities.
Pick-up and 3 /1 double faced twill will also be looked at.
This class will also include some work with Shaft Switching, with students learning how to adapt their own looms.
A Pre-warped loom will be provided for each workshop participant.
Date & Time:
Friday-Sunday, May 25th - 27th
CLASS TIME: 10am - 4pm
Instructor:
Jason Collingwood
Price:
$325 + $20 Materials
Reviews