Weaving Velvet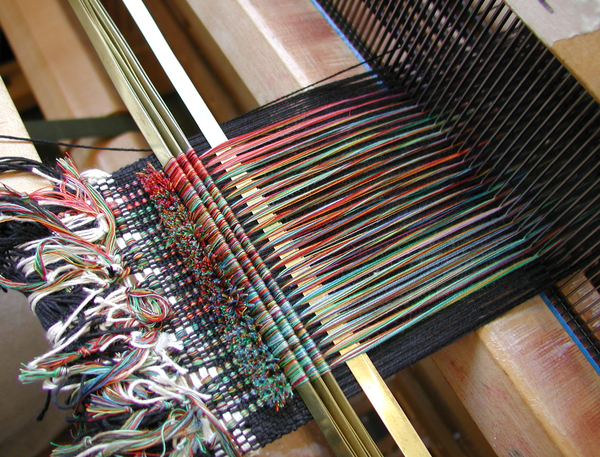 Weaving Velvet
Price:
Price Varies
Shipping: Free
Description:
Weave a macro-velvet sample on a 4-shaft loom, or a 2-block velvet weave on 8-shafts. Build your own velvet bobbin rack out of PVC pipe. Create unique pile colors by blending 20 strands of sewing threads and arranging them in the bobbin rack.
Explore velvet textures like cut vs. uncut pile, voided areas, and different ground weaves. Learn how to adapt standard weaving equipment to velvet weaving. Learn tricks for weaving fine silk. Learn the silk weaver's knot. Learn about characteristics of different silk threads: filament, spun, shappe, and tram. Learn about the increased design options using a 8-shaft, 16-shaft, 24-shaft, dobby and Jacquard loom including laminato (supplemental metallic weft floats).
Examine Barbara's velvet collection and learn to differentiate Western European and Asian velvets. See how Uzbek weavers use dye and ikat to create complex color palettes of intricate patterns and design.
Before the workshop students will receive easy but detailed instructions on building their own velvet bobbin racks out of PVA pipe; on making their ground warp & dummy pile warp & dressing their looms.
Date & Time:
Friday-Sunday, October 26th - 28th
CLASS TIME: 10 am - 4 pm
Instructor:
Barbara Setsu Pickett
Price:
$295 + $45 Materials
Reviews