Baltic Pick-up on an Inkle Loom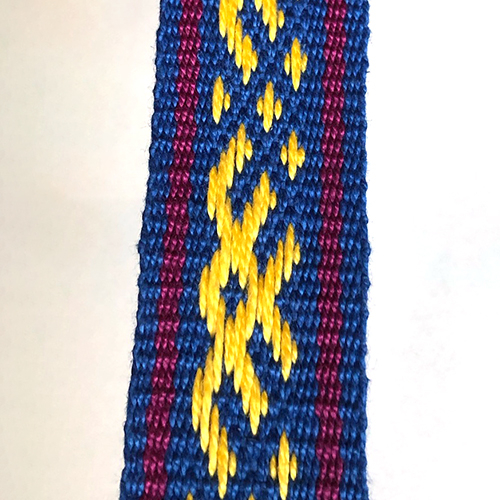 Baltic Pick-up on an Inkle Loom
Price:
$95.00
Shipping: Free
SKU: Workshop
Description:
With Patty Huffer
The traditional technique of Baltic Pick Up can produce a variety of patterns. In this class you will learn how to warp and weave a band on the Inkle loom, using the Baltic Pick Up technique. Using 11 pattern threads we will go over the technique. The patterns that will be used will be provided. There will also be discussion about how to make your own patterns.
For Intermediate Students
If you are registering a second person for this class, please write their name and contact information (email and/or phone number) in the order comments.
For this class you will need:
Loom
Inkle or band loom with around 50 heddles
Warp & Weft
5/2 cotton or 8/4 carpet warp in contrasting colors
A more detailed materials list and warping instructions will be sent to you before the workshop.
For Loom Rental: Loom rental includes the use of the loom during the workshop.
Date & Time:
Monday, July 24
CLASS TIME: 10 am - 4 pm
Instructor:
Patty Huffer
Price:
$95 + $10 Materials
Reviews