Crazy for Texture with Jane Patrick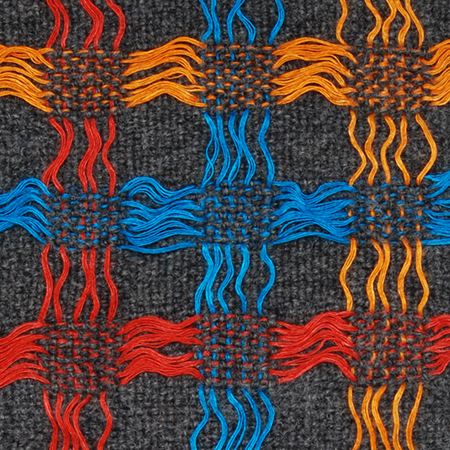 Crazy for Texture with Jane Patrick
Price:
$450.00
Shipping: Free
SKU: FIF-Rigid Heddle
Description
pick-up and finger-controlled weaves on the rigid heddle loom
with Jane Patrick
The rigid heddle loom is a simple loom with loads of potential. You CAN weave more than plain weave on this cleverly designed loom using pick-up sticks and finger-controlled techniques. Explore the world of pick-up patterns to create warp floats and weft floats—and patterns using both! Learn about honeycomb and spot lace—all possible with your rigid heddle and a pick-up stick or two.
Finger-controlled weaves are a must for any weaver's tool box. They can add texture and pattern at any time and can be used on any kind of loom. We'll explore Danish medallions, Leno, Brooks bouquet, and more!
Finally, we'll combine pick-up patterns with hand-embroidered designs using picked up patterns as guides to create fun borders and accents.
Any skill level welcome, but you should have some familiarity with the rigid heddle and come to class with a warped loom (instructions will be sent to you closer to May)
Material fee ($12) to be payed directly to instructor on site
Reviews