Dimensional Weaving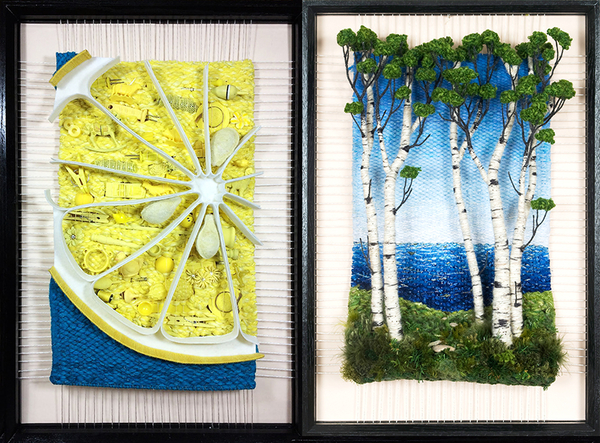 Dimensional Weaving
Price:
$375.00
Shipping: Free
SKU: Workshop
Description:
Using simple tools and recycled weaving materials, we will be creating dimensional weavings through non-conventional weaving techniques. Embellish with crochet, wet felt, adding beads, stitching, wrapped wire, embroidery, needle felting ... A true mixed media fiber masterpiece.
Because my techniques are unconventional, everyone is starting at roughly the same point, so no prior experience is needed!
If you are registering a second person for this class, please write their name and contact information (email and/or phone number) in the order comments.
Date & Time:
Friday - Sunday, April 28 - 30
CLASS TIME:
10am - 4pm
Instructor:
Martina Celerin
Price:
Reviews