​Natural Dyes: Hand-Painting a Color Library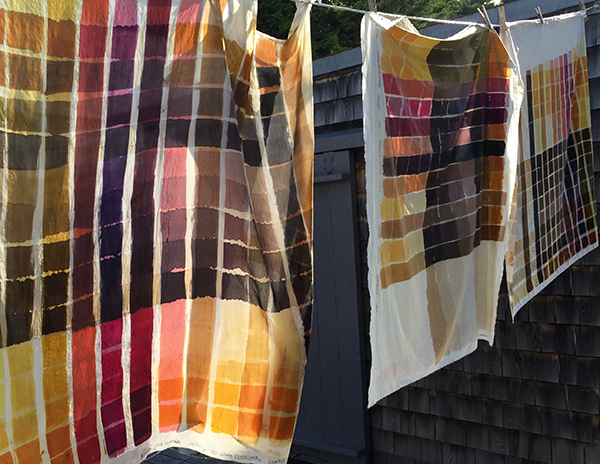 ​Natural Dyes: Hand-Painting a Color Library
Price:
$375.00
Shipping: Free
SKU: Workshop
Description:
In this three-day workshop we will create a color library by directly applying mordants and natural dyes. The color library will be created using three mordants, alum, iron, and titanium, and twelve different dyes. The color library will become a reference library for future projects.
Prior to dyeing we will apply mordants with brushes, set the mordants, paint the cloth with thickened natural dye extracts, and steam set the colors. The class will cover proper fiber preparation and successful steaming.

All levels of experience welcome.
Date & Time:
Friday - Sunday, May 12 - 14
CLASS TIME:
10am - 4pm
Instructor:
Elin Noble
Price:
$375 + $60 Materials
Reviews