Needle Felted Bohemian Waxwing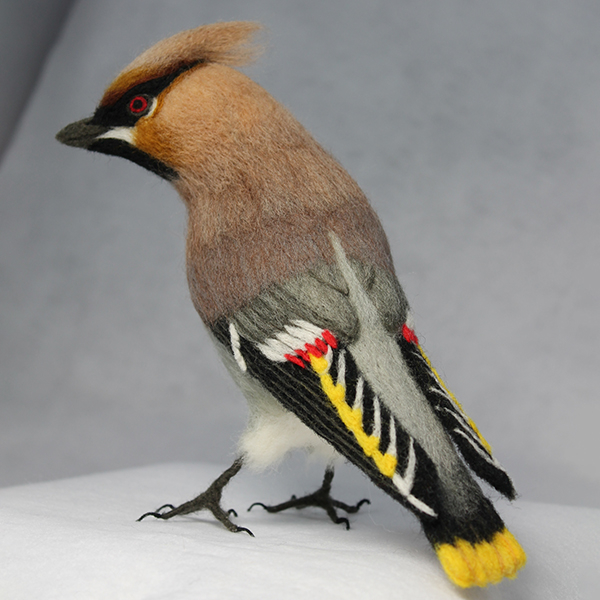 Needle Felted Bohemian Waxwing
Price:
$295.00
Shipping: Free
SKU: Workshop
Description:
Join world-renowned needle felter, Kiyoshi Mino, for this three day needle felting workshop. Beginners and advanced felters are both welcome!
Learn about wire armatures and adding small details while felting a beautiful Bohemian Waxwing bird!
You need to bring your own needles and foam to this class. If you don't have any, we recommend this needle felting starter kit.
Date & Time:
Mon-Wed, May 9th - 11th
CLASS TIME: 10 am - 4 pm
Instructor:
Kiyoshi Mino
Price:
295 + $10 Materials
Reviews