Understanding and Tying the Countermarch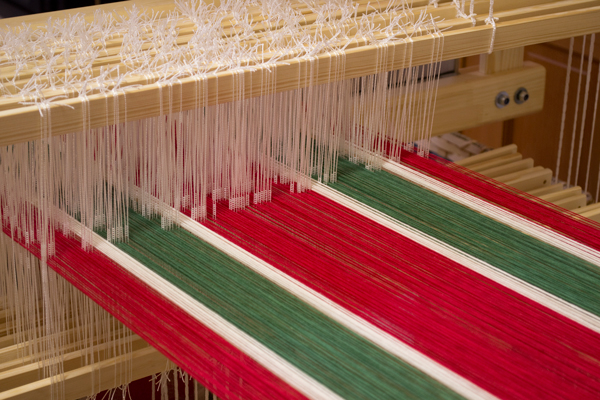 Understanding and Tying the Countermarch
Price:
$95.00
Shipping: Free
SKU: Class
Description:
Sounding like a mysterious and complex weaving loom, the countermarch is actually a very simple way to tie up loom treadles. Some counterbalance looms can be tied up countermarch by simply adding a lamm for each shaft. That great shed you have heard about is not a myth, but stories about countermarch may be. We will dispel any thoughts of difficulty in this class on how the countermarch works.
We will discuss basic loom features which make a loom work well. I will explain the characteristics of countermarch looms, along with the basics of the lamm and treadle tie-up. We will discuss the differences between several countermarch tie-ups and the differences found in various countermarch looms. Balancing a countermarch tie-up, the Texsolv tie-up system and evaluating and adjusting sheds will be discussed and demonstrated.
If you are registering a second person for this class, please write their name and contact information (email and/or phone number) in the order comments.
Date & Time:
Wednesday, May 3rd
CLASS TIME: 10am - 4pm
Instructor:
Joanne Hall
Price:
$95
Reviews