Bookbinding with Handwoven Fabric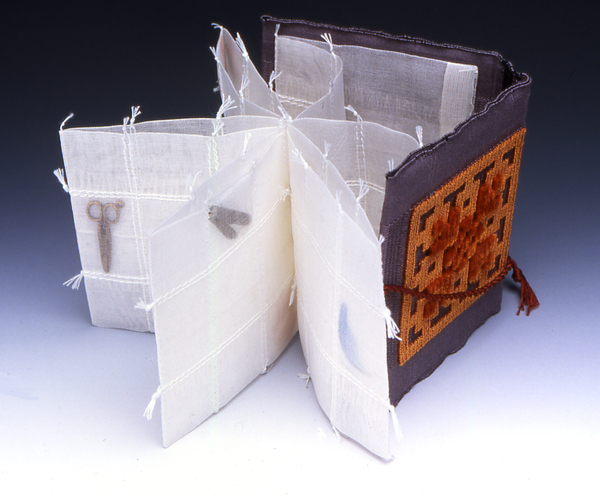 Bookbinding with Handwoven Fabric
Price:
$170.00
Shipping: Free
SKU: class-paper
Description:
Try handweaving your own book cloth with fine linens suitably pliable and strong. Play with incidental novelty and metallic thread stripes and inlaying design motifs.
Construct a silk organza, accordion-folded text body that can hold tiny treasures in hand or machine sewn pockets.
Make unique book cloths by resisting cotton fabric with shibori techniques, dyeing with indigo, and backing them with washi paper to create unique blue-on-white book covers.
Make wheat paste mixed with PVA adhesive to back fabrics with mulberry paper. Combine different proportions of wheat paste and PVA with different fabric glues and learn to match the adhesive to specific tasks. Learn about using buckram to stiffen book covers and iron-on interfacings to adhere delicate materials.
This is a two week class where we will be meeting for two consecutive Saturdays. On the first Saturday, students will come with their loom dressed and learn how to lay out a book design for front and back covers and the spine. Students will be provided with linen warps to dress their 4-shaft or more looms before the workshop. A variety of weft materials will be provided and students are urged to bring their own favorite threads. On the second Saturday students will bring their handwoven book cloths and learn backing and construction techniques.
Date & Time:
Saturday, August 8th AND 15th
CLASS TIME: 10 am - 4 pm
Instructor:
Barbara Setsu Pickett
Price:
$170 + $50 Materials
Reviews