Spinning & Dyeing Cotton and Hemp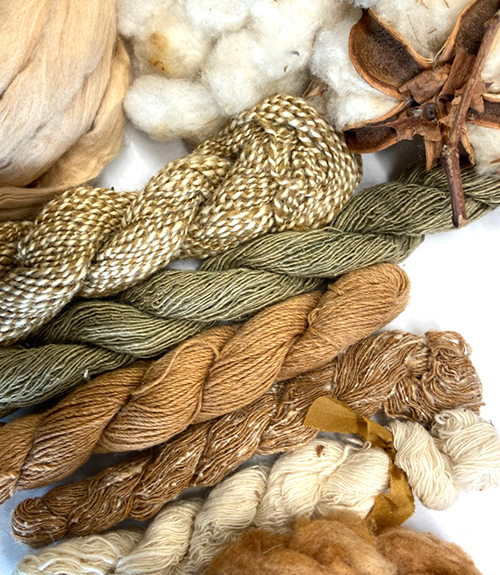 Spinning & Dyeing Cotton and Hemp
Price:
$295.00
Shipping: Free
SKU: Workshop
Description:
Spend three days with Joan Ruane learning to spin cotton and hemp.
By the end of this workshop, you should be comfortable with spinning cotton on a support spindle and your own spinning wheel. You will also explore solar dyeing, creating special yarn textures (on purpose!), plying techniques, and mixing fibers and colors for unique yarns.
You should be comfortable using your spinning wheel, but do not need any experience with spinning cotton or hemp before taking this workshop.
Bring your own wheel (flyer driven, ie scotch tension), hand carders, niddy noddy, and your basic spinning supplies.
Date & Time:
Fri-Sun, August 26-28
CLASS TIME: 10am - 4pm
Instructor:
Joan Ruane
Price:
$295 + $40 materials
Reviews