Guest Instructors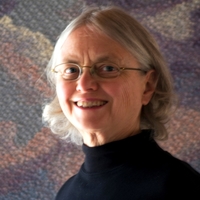 Joanne Hall has been teaching weaving since 1971 in drawloom weaving, tapestry weaving, Swedish weaves, band weaving, warping and beginning weaving. She is the author of two books on warping the loom: Tying up the Countermarch Loom, and Learning to Warp your Loom as well as Mexican Tapestry Weaving. She has a Masters in Textile Design from the University of Montana and Cal Poly.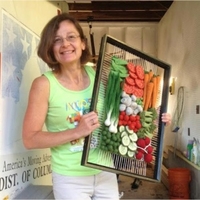 Martina Celerin is an artist by way of the natural sciences. She pushes the dimensional limits of wall art to create weaving-felting fusions that are 3D tapestries.
Her inspiration is drawn from both nature and her imagination. All of her pieces integrate the materials, landscapes or emotions that she has drawn from her travels and experiences.
Read more and view some of Martina's art on her website: www.martinacelerin.com

Patty Huffer has been weaving since 1981. After graduating from Central Washington University, she took a summer weaving class. This began her almost 40 years of weaving and teaching others to weave and spin. The love of fibers and teaching others has been a life-long inspiration for her. There are new ideas coming from students and other weavers all the time. She always looks forward to the moment when each student understands for the first time how a woven piece is constructed resulting in a beautiful finished product.