Rigid Heddle Introduction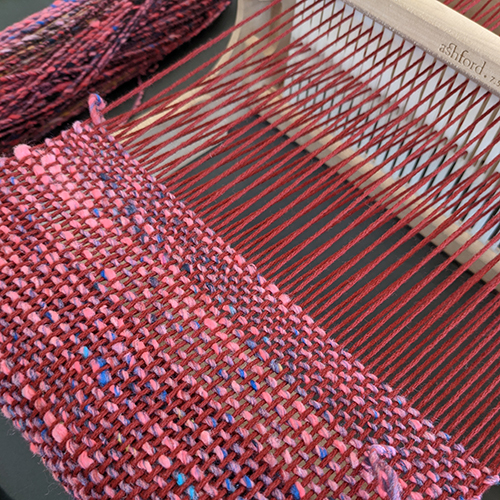 Rigid Heddle Introduction
Price:
$60.00
Shipping: Free
SKU: Class-ETC
Description:
In this class you will learn to warp a rigid heddle loom with materials for a scarf and then weave it. This is a great class for learning the basics of rigid heddle weaving.
If you have a rigid heddle loom you may bring it to use, or you can borrow one of our looms.
After you sign up for this class, we will call you to schedule a time that works for you.
If you are registering a second person for this class, please write their name and contact information (email and/or phone number) in the order comments.
Date & Time:
Sat, Feb 5th (FULL)
Tues, April 5th
Sat, June 11th
Tues, Aug 30th
Fri, Nov 11th
CLASS TIME: 10 am - 4 pm
Instructor:
Susannah Day
Price:
$75 + $20 Materials
Reviews