Spindle Spinning Introduction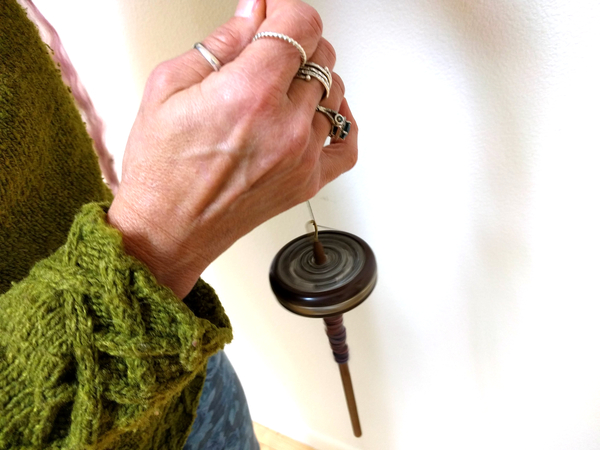 Spindle Spinning Introduction
Price:
$60.00
Shipping: Free
SKU: Class
Description:
Game to try something twisted? Learn to make yarn the old-fashioned way with a drop spindle. No prior spinning experience is necessary. We'll learn and practice the skills to transform wool into yarn without fear of dropping the spindle. From there we'll cover spindle plying and finishing your first skein of spindle-spun yarn.
Materials Provided: Wool fiber and drop spindles to borrow during class.
Materials to bring to class: Drop spindle, if you already own one, otherwise, none.
If you are registering a second person for this class, please write their name and contact information (email and/or phone number) in the order comments.
Date & Time:
Sat, Feb 3
(Class registration closes the Thursday before)
CLASS TIME: 1 pm - 5 pm
Instructor:
Beki Ries-Montgomery
Price:
$60 + $13 Materials
Reviews