Fiber Arts Classes - Weaving, Spinning and Felting Equipment and Materials
Visit Eugene Textile Center's RETAIL SHOP for equipment and materials for the fiber arts, as well as studios for weaving and surface design. We offer CLASSES and STUDIO SUPPORT for anyone with an interest in handweaving, surface design on cloth, and other non-woven fiber techniques.
We are located at 2750 Roosevelt Blvd, Eugene Oregon
and are open from 10am to 5:30pm Monday through Saturday!
Sign up for our monthly newsletter or follow us on social media for fiber arts tips, articles, shop updates, and special deals.
---
Upcoming Workshops
Featured Workshops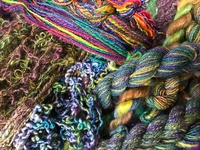 ---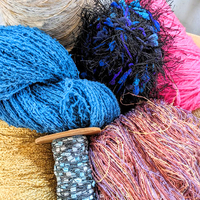 ---

---
Workshop Offerings
See all workshops >
---